In partnership with the Sedona Chamber of Commerce, OCWC hosts cleanup events that encourage visitors to the greater Sedona area to "give back" while learning about the geology, ecology, and other issues pertinent to the watershed. By participating in these events, visitors can visit scenic areas along Oak Creek, red rock country, and northern Arizona forests while making a positive impact. This encourages stewardship and Leave No Trace ethics while promoting the scenic beauty that visitors come to see.
Oak Creek Watershed Council partners with various groups to accomplish these cleanup events, large or small. Past and current partners include The Sedona Chamber of Commerce, National Forest Foundation, Arizona Department of Environmental Quality, U.S. Forest Service, Slide Rock State Park, REI, and Keep Nature Wild. Collaborating with these events allows us to engage and work with a large, diverse group of volunteers from across Arizona.
Encouraging visitors to volunteer while they visit scenic areas across the Sedona area is a win-win. By participating in Voluntourism, visitors can be part of a great cause and give back to the beauty of the unique landscape while they are actively seeing and interacting with it. Volunteers have the opportunity to hike popular trails and creek spots while learning a wealth of information about the area. This opportunity supports Sedona's objective of encouraging destination stewardship and sustainable tourism.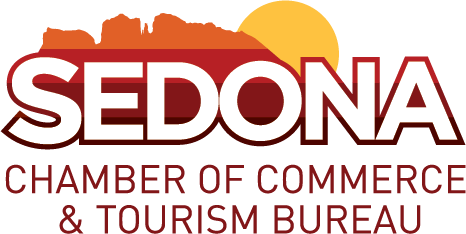 Thank you to the Sedona Chamber of Commerce for supporting this important stewardship and Voluntourism initiative. Please enjoy photos from past events below, and get in touch if you'd like to get involved! Please visit our events page to view upcoming events or sign-up for our e-mail list to receive event notifications.