Science Coordinator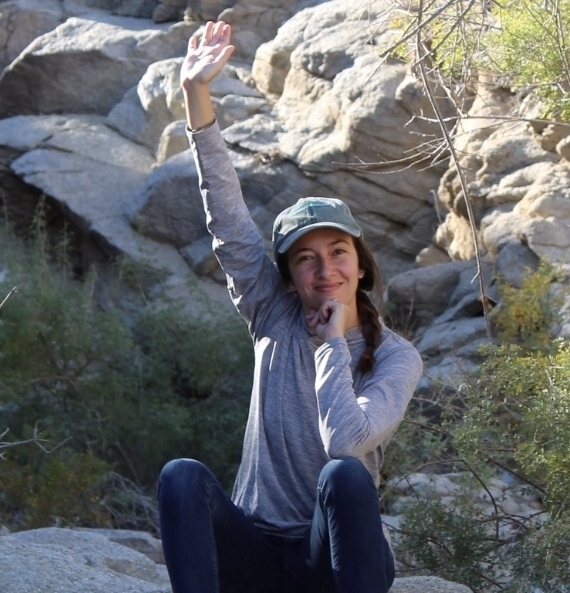 Kelsey Whitaker was born in sunny San Diego, where she spent her childhood exploring the chaparral, identifying local bird species, and admonishing her friends to take shorter showers to conserve water. She went on to study wildlife biology at the University of Montana, where she acquired mild frostbite in two toes, along with a love of rock climbing, backpacking, and rivers. After graduating, a series of conservation research and science education jobs all over the western United States eventually led her to Flagstaff, and she earned her Master's of Biology from NAU in August of 2022.
Kelsey is passionate about using research to create meaningful and actionable goals to protect natural resources, as well as providing engaging outreach and education that gets local communities involved in conservation efforts. When not at work, you can find her sitting creekside with a good book, trying desperately to grow tomatoes, or hiking the trails with her dog, Huck.
---
Field Technicians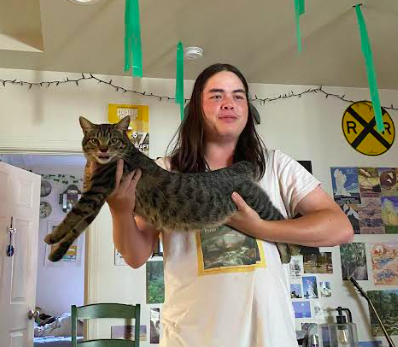 Nate Doseck is an avid outdoorsman and nature enthusiast, mainly enjoying fly-fishing as well as climbing while outside. His first memories of camping are at Oak Creek Canyon. He is currently majoring in Forestry at Northern Arizona University with an emphasis on Wildlife Ecology and Management. Pictured is him and his beloved cat: Toby!
---