About the Oak Creek Watershed Council
Oak Creek Watershed Council is a 501(c)(3) non-profit dedicated to preserving the health and integrity of Oak Creek. The important work we do is focused on public education – to help those who enjoy Oak Creek understand the consequences of their actions, and to enlist them as allies in helping us to preserve and protect this beautiful treasure.
Designated as a Federal "Unique Waterway", Oak Creek is a part of the precious ten percent of riparian habitat that remains in the desert Southwest – the other ninety percent or more having been destroyed or seriously degraded by human activity.
Our Mission
Maintaining a standard of excellence for watershed stewardship and preserving the integrity of Oak Creek. line
Our Vision
The Oak Creek Watershed Council envisions a watershed where a clean Oak Creek flows year-round supporting a harmonious balance of recreation, ecosystem functions, and sustainable community development.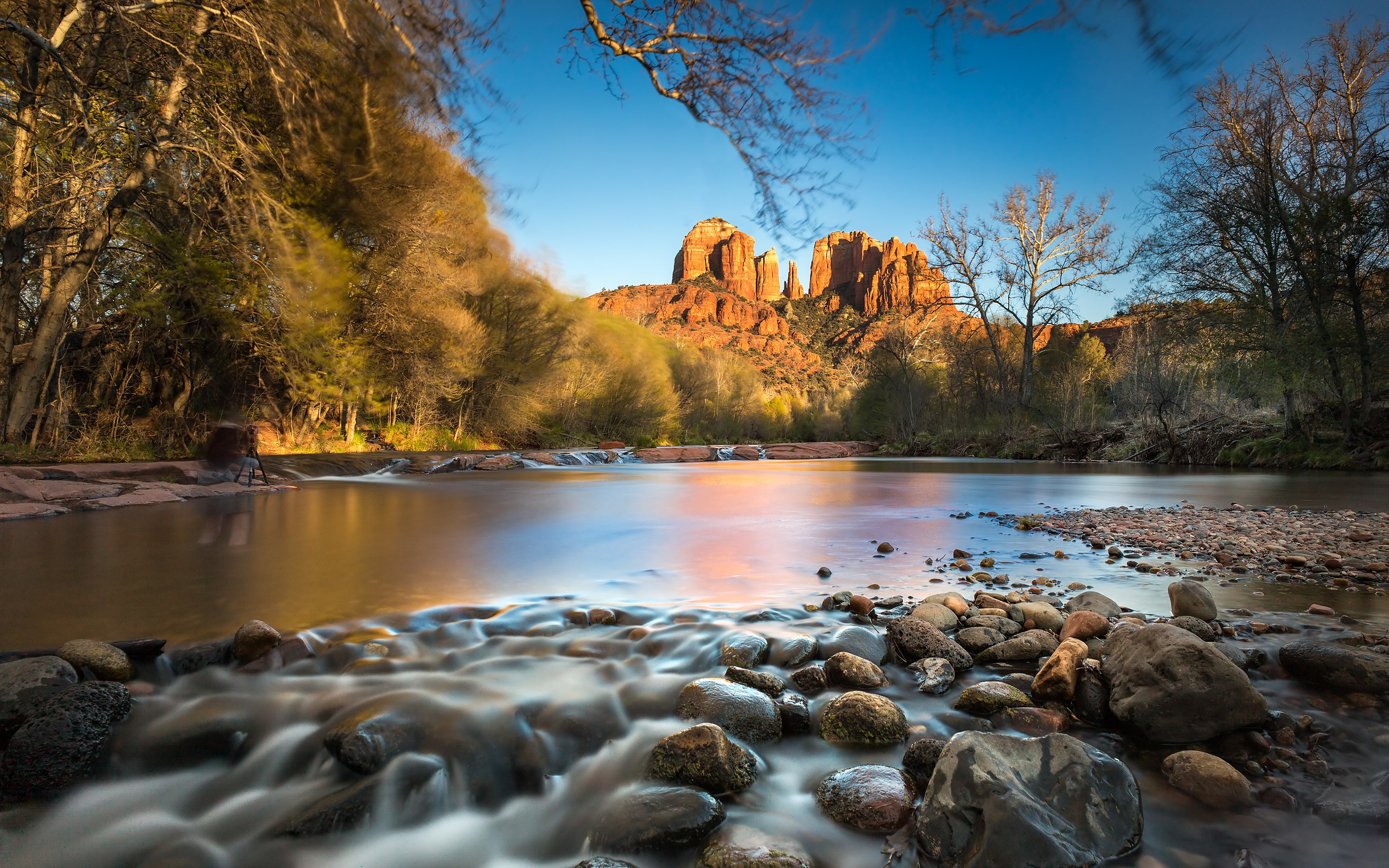 Oak Creek is a perennial, spring-fed stream that stretches fifty miles from its headwaters in Oak Creek Canyon and flows through Sedona, Page Springs, and Cornville to its confluence with the Verde River. As one of the last free-running streams in Arizona, Oak Creek is a precious jewel of riparian habitat in the desert Southwest where human activity has destroyed over 90% of all rivers and streams.
With increased tourism and visitation, Oak Creek's unique riparian ecosystem is being challenged like never before. Sedona alone gets an estimated three million visitors per year. Sadly, the result is massive increases to littering, wildlife disruption, habitat degradation, and microbial contamination. We're here to mitigate those impacts and to ensure Oak Creek is protected for generations to come by encouraging the community and visitors to act as stewards.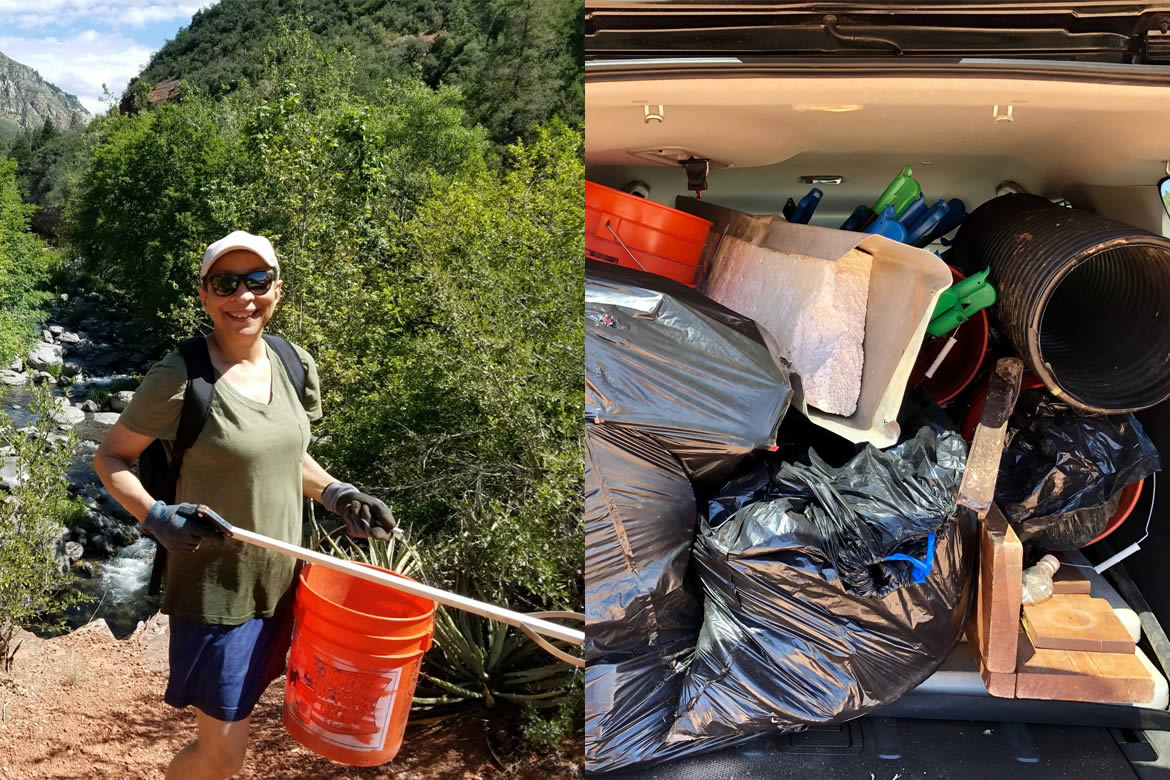 If you'd like to help preserve this beautiful natural waterway and its lush riparian habitat for the future, please consider supporting our work – either by volunteering with our organization or supporting us financially.
To protect these precious resources, we need to work together to ensure our remaining waterways remain pristine and functioning well into the future. Remember, clean water starts with you. It is a collaborative effort to protect our creeks and streams upstream because we all depend on them downstream. We all need to do our part!