In 2020, 2021, and 2022 OCWC's team is sampling at several Oak Creek Canyon day-use sites. This project is supported by a grant from the Arizona Department of Environmental Quality. The goal of this sampling effort is to understand E. coli contamination and visitor-use trends over busy weekends. Moreover, this data will help gauge the effectiveness of roadside pullout closures, social trail rehabilitation, and new pet waste stations installed under the Oak Creek Watershed Restoration Action Plan (OCWRAP).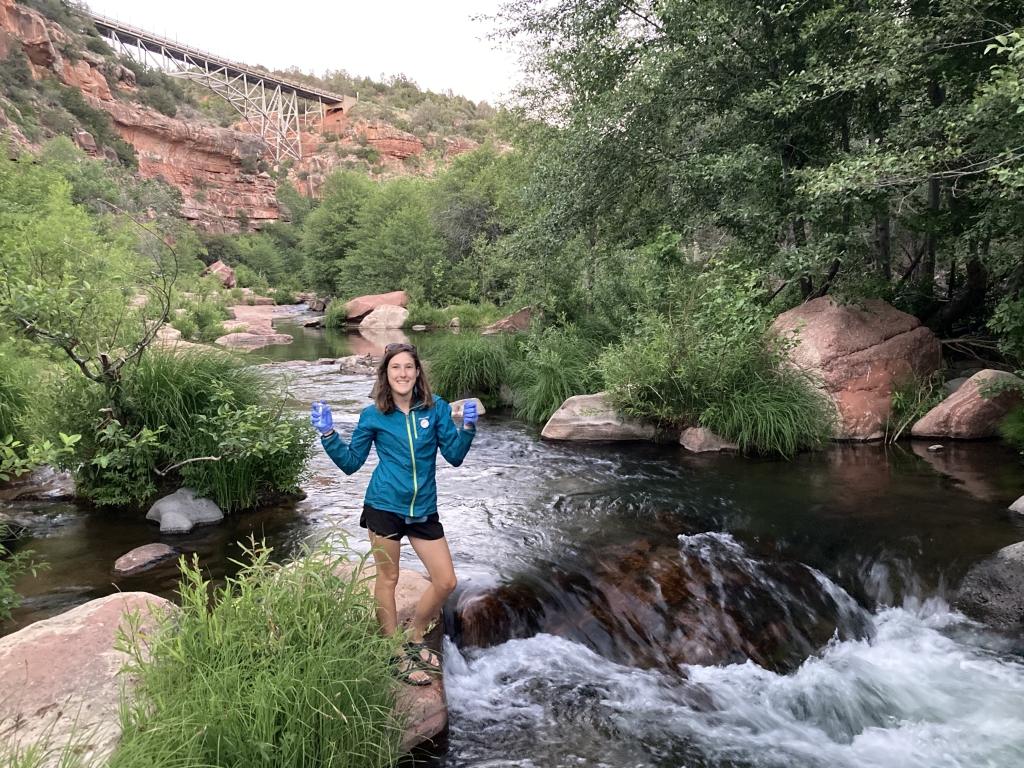 In 2019, Oak Creek Ambassadors worked with Slide Rock State Park and the Arizona Department of Environmental Quality to collect samples along West Fork and upper Oak Creek. This project was supported by the Sedona Chamber of Commerce, under the Sustainable Tourism Plan.
OCWC then worked with partner data from Friends of the Forest and Slide Rock State Park to look at water quality trends across Oak Creek. This collaborative effort is necessary to understand E. coli occurrence and potential sources of contamination.
You can view 2018, 2019, and 2020 water quality reports here.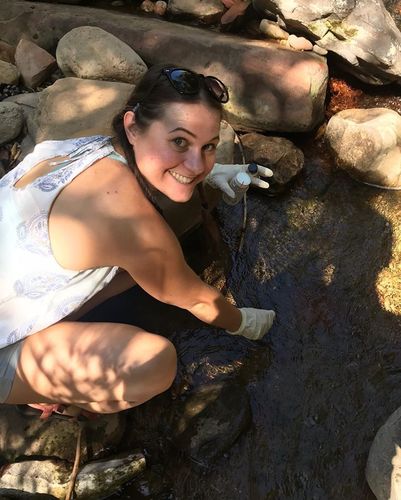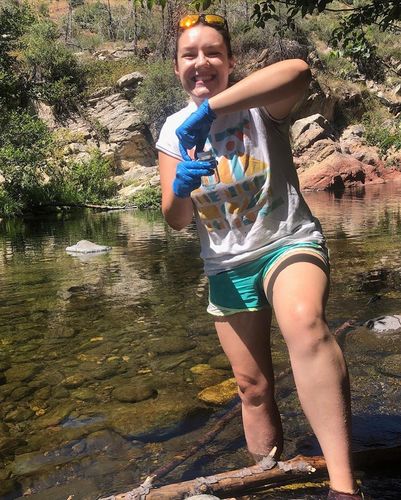 During the summer months of 2017 and 2018, Oak Creek Ambassadors worked with ADEQ and Red Rock Ranger District to install an E. coli processing lab at the Red Rock Ranger Station. Ambassadors were trained by ADEQ to collect and process E. coli samples collected at four sites along Fossil Creek.
Currently, we are gathering data that we collected during those years and data collected by volunteer groups. With an extensive look at water quality data for Oak Creek and Fossil Creek during the summer months of 2017 and 2018, we hope to better understand trends in E. coli during high-use times, storm events, and areas of concern along these popular creeks.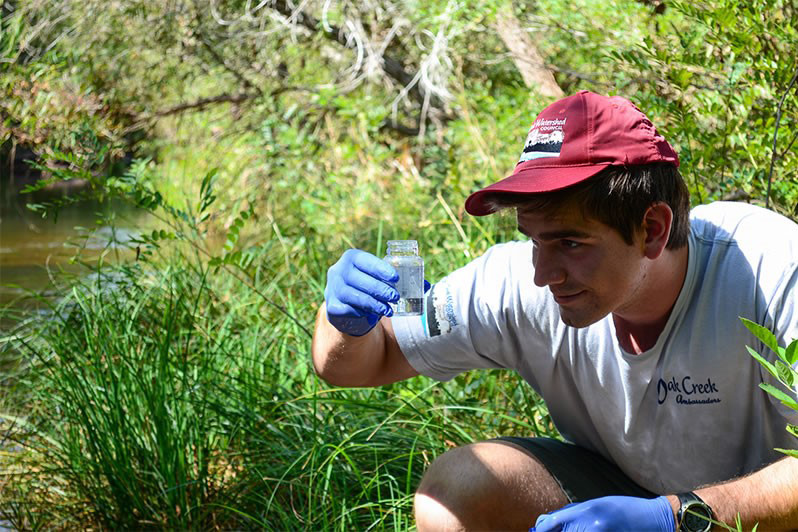 In 2015, the Oak Creek Watershed Council had two separate sampling programs in play.
The first sample plan tested the effectiveness of rainwater catchment systems for mitigating non-point pollutants on residential properties in West Sedona. These tests can only be conducted during storm events.
The second sample plan tested base flow in Oak Creek at seven different locations in Oak Creek Canyon and Middle Oak Creek. These tests were taken on a regular basis to determine the effectiveness of the Oak Creek Ambassador Program.
In 2014, the Oak Creek Sampling Program was implemented focusing on ephemeral washes to sample E. coli levels of stormwater runoff. We had a team of volunteer storm chasers that went out to 14 sampling points to gather data during storm events. Our sampling demonstrated extreme E. coli exceedances in this runoff water, which eventually flows into Oak Creek. This important work will help identify places where E. coli may be a concern.
REPORT: Oak Creek Watershed Water Quality Monitoring Report, August 2015 – May 2016
REPORT: Oak Creek Watershed Water Quality Monitoring Report, 2014 – BMP Effectiveness Confirmed