One of Oak Creek Watershed Council's most important projects is water quality sampling. Oak Creek is one of the last remaining undisturbed riparian systems in the desert southwest and is crucial habitat to many native species, along with providing thousands of visitors every year with a place to cool off and enjoy the scenic beauty of this pocket of Northern Arizona. While bacterial exceedances are relatively rare, they can cause problems for visitors and wildlife when they do occur. Unfortunately, one bacteria keeps appearing in the creek at concerning levels: Escherichia coli.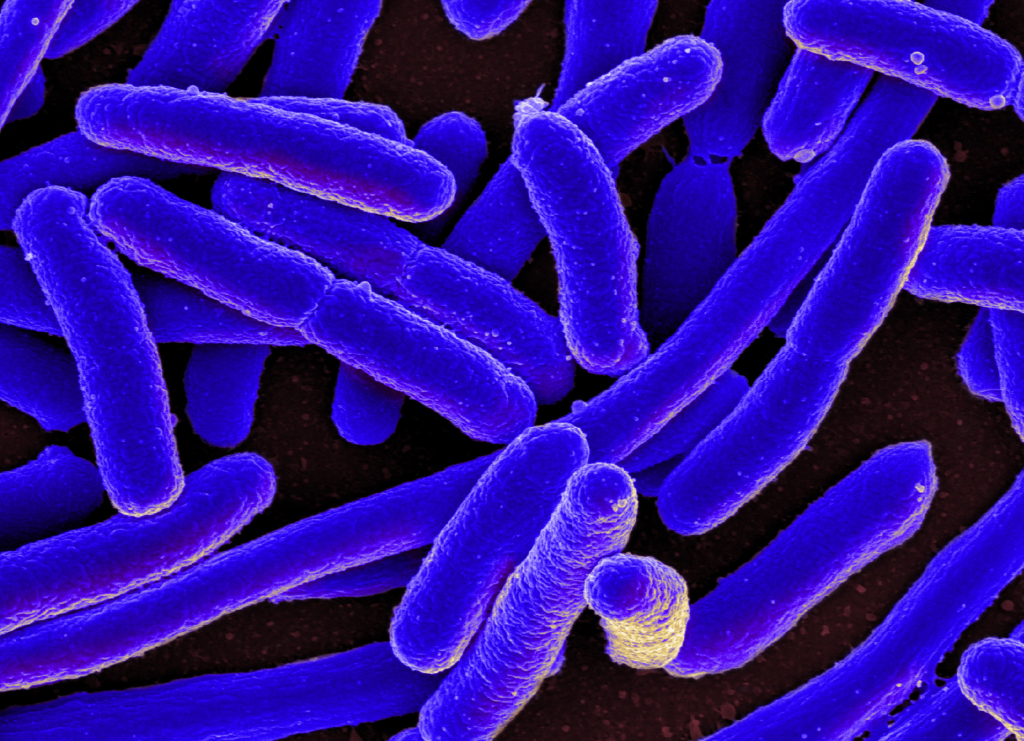 What is E. coli?
Escherichia coli, or E. coli  for short, is a species of bacteria that is normally found in the guts of healthy animals and people. However, certain strains of the bacteria or abnormally high levels of it can cause illness.
Where is it coming from?
In creeks and other water systems, E. coli presence is nearly always due to fecal contamination. Along Oak Creek, this usually comes from one of two sources: 1) stormwater, which washes debris from streets and gutters upstream, or 2) fecal matter deposited along or in the water. The second case is usually due to pet waste, children who are not yet toilet-trained, and large numbers of people swimming in the water.
What are we doing about it?
Our first line of defense is monitoring. You can't solve a problem without first understanding it, and that's what our water sampling work is all about. By learning when and where exceedances happen, we can gain a better understanding of how to fight them!
Our second line of defense is projects designed to help reduce the amount of bacteria entering the creek. This includes our Pet Waste Station project, which has collected and removed over 38,000 pounds of pet waste since its inception in 2013! Other projects include social trail rehabilitation, volunteer cleanup events, and outreach and education efforts. Our water quality monitoring helps us learn about the impact these preventative efforts may be having on E. coli levels in Oak Creek, informing our work in the watershed and allowing us to increase the positive impact we're having on the health of the watershed.
What can you do?
The health of Oak Creek depends on visitors like you! If you bring a pet along, make sure you have a few bags and carry any waste back out with you. Don't let any children swim in dirty diapers, and use the bathroom at the parking area/trailhead if there is one! If you would like to join any of our volunteer cleanup events, drop us a line to be added to our email list and learn about upcoming opportunities. Thanks for helping keep Oak Creek clean!